Couples Counselling and Relationship Counselling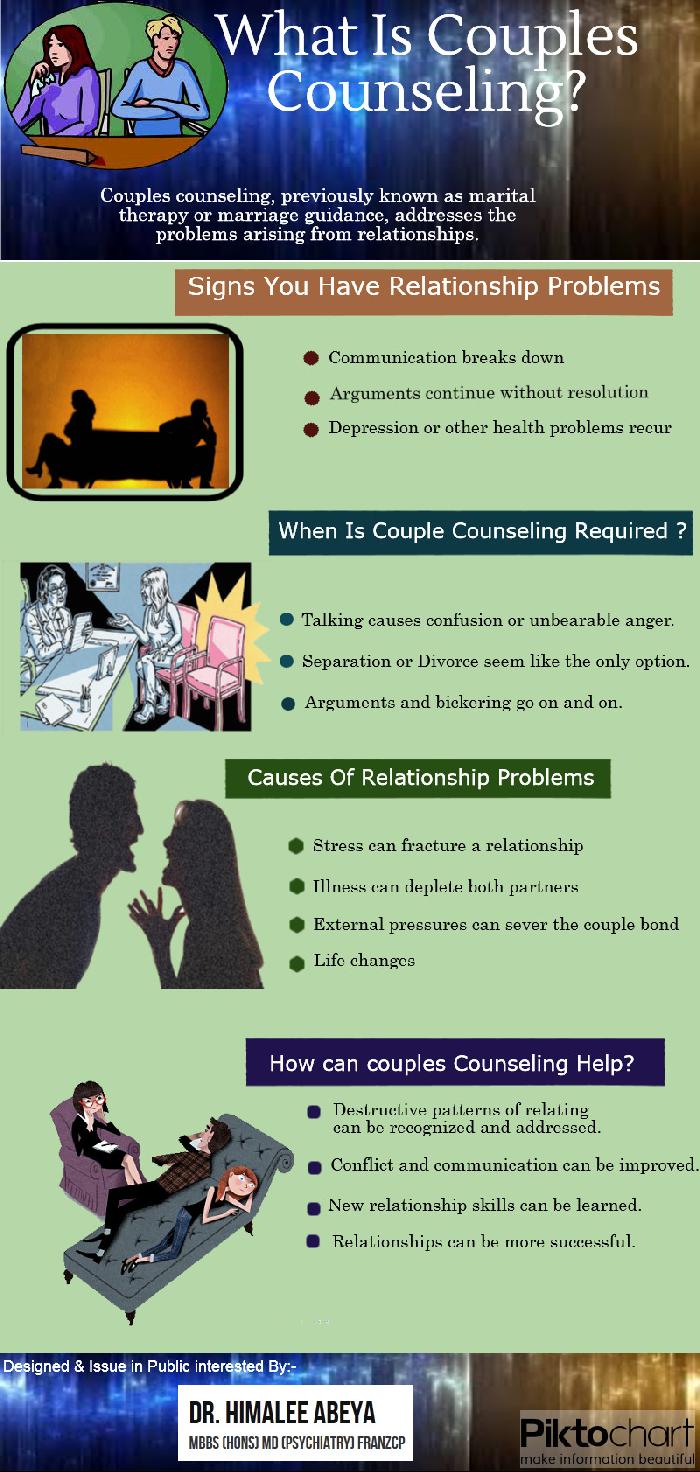 Relationships can be life affirming and fulfilling, but sadly, they can also become complicated and difficult to cope with. For couples who are experiencing difficulties in their relationship, Dr. Abeya provides relationship counselling, Sydney.
Couples' counselling is a form of therapy, which addresses problems couples may have in their relationships. This can also include sexual and intimate issues as well as emotional problems. In her approach to couples counselling, Dr Abeya treats the couple together, as well as, by conducting individual sessions in order to better tackle the joint issues within the relationship.
Her methods avoid confrontation and blame, and instead focus on guiding couples towards working together to address problems, and find effective solutions. Often the pressure of life, family, finances, and work can take its toll on a couple. Sometimes external issues can drive a wedge between two people. Such issues are identified and dealt with methodically, allowing the couple to rediscover each other with better understanding.
Whether you are married, in a partnership, in a de facto relationship or in a long term relationship of another form, Dr. Abeya's methods can help you to return to a loving, trusting, mutually beneficial, intimate relationship.
Experiencing problems in a relationship is completely normal, and all couples will experience difficulties at some point in their relationship. Couples counselling is an opportunity for couples who want to stay together, to find ways to talk, air issues, and resolve their problems.
If you and your partner feel your relationship would benefit from couples counselling, please contact us at Psychiatrist in Sydney. We will be happy to help you and arrange an initial consultation with Dr Abeya.